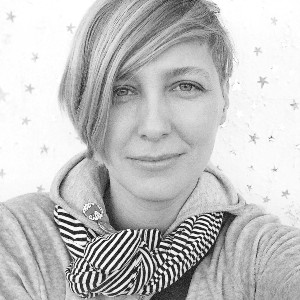 Aneta Ozorek
Aneta Ozorek is an Artistic Director of Kaboom Animation Festival. She has extensive industry experience as the curator and organizer of film events, educational workshops, exhibitions, and festivals in the European market. She is Head of Short section of CEE Animation Pitching Forum, a member of the board of REX Animation Festival (Sweden) and Short Film Conference. Ozorek is also a member of the European Children Film Association and an illustrator of six books for children.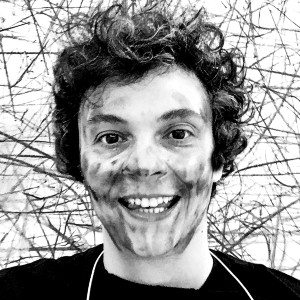 Ayce Kartal
Ayce Kartal graduated in Animation from Anadolu University, in Eskişehir, Turkey, where he also received his MFA. He followed the Time Based Arts Programme at UNSW Australia before going to the NY Film Academy, graduating in Film Directing Programe in 2009. Between 2005-2022 artist has won more than 300 awards in national and international film festivals. Ayce Kartal has been selected and awarded in prestigious film festivals such as, TIFF, Clermont Ferrand ISFF, Ottawa IAF, Annecy IAF, Leeds IFF, St. Louis IFF and qualified to 90 th . Oscar Academy Awards in Animated Short Category. The artist has the 44th César Award, known as the Oscar awards of France. Ayce Kartal has been working as an independent animated film director in Paris based film production company Les Valseurs since 2013 and currently works as a writer and director on feature-length animation film projects.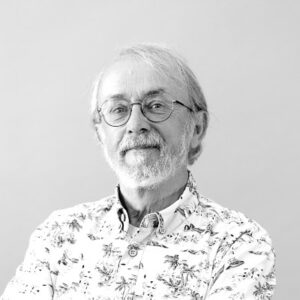 Peter Lord
PETER LORD is co-owner and Creative Director of Aardman Animations, which he co-founded with his long-time collaborator David Sproxton in 1972, when they were still schoolboys. In 1976, their breakthrough success was with the clay character Morph, who later starred in his own series The Amazing Adventures of Morph. They developed the technique of stop motion animation, usually with clay puppets, which became the company's hallmark.
Their work has ranged from TV series like Shaun the Sheep and Creature Comforts to TV commercials and music videos including Peter Gabriel's Sledgehammer and Nina Simone's My Baby Just Cares For Me. In the 1980's and 90's Peter directed a series of independent short films, often for an adult audience, including Conversation Pieces, the Lip Sync series and Babylon. In 2000 he co- directed, with Nick Park, Aardman's first feature film Chicken Run. Since then, Peter has been intimately involved as executive produce, producer or director on five more feature films: Flushed Away, The Curse of the Were-Rabbit, Arthur Christmas, The Pirates! In an Adventure with Scientists and Shaun the Sheep The Movie. Peter is also Executive Producer for Nick Park's series of films starring Wallace and Gromit. In 2006 Peter and David Sproxton were awarded CBE's in Queen's Birthday honours list, the same year that saw them celebrate 30 years of Aardman. As a director, Peter has been honoured with three Academy Award® nominations for Adam in 1992, for Wat's Pig in 1996 and for his first solo feature The Pirates! Band of Misfits in 2013. Peter was co-producer on Shaun the Sheep The Movie, Aardman latest feature film produced with via a new collaboration with Studiocanal. In November 2018, Aardman became an Employee Owned organisation, ensuring that the studio remains independent and securing the creative legacy and culture of the company for the future. The Studios next feature film is Chicken Run sequel (2023).
SİYAD (Turkish Film Critics Association) Jury