Carlotta's Face
Frédéric Schuld, Valentin Riedl
5:00 | Germany | 2018
As a child, Carlotta didn't expect the people around her to have faces. She even doesn't recognize her own face. Years later, she learns about a rare, untreatable deficit of her brain. It was art, after all, that offered her a way to finally recognize herself.
San Francisco International Film Festival USA 07.04.18
Cleveland International Film Festival USA 13.04.18
RiverRun Film Festival, Winston-Salem USA 22.04.18
Hot Docs Intl. Documentary Festival Canada 28.04.18
Kurzfilmtage Oberhausen (children films) Germany 03.05.18
Festival de Cannes (Market) France 13.05.18
Hamburg Mo&Friese Children's Festival Germany 05.06.18
Olhar Cinema Film Festival Young Views Brazil 06.06.18
Grimstad Norwegian Short Film Festival Norway 13.06.18
Melbourne Animation Festival Australia 15.08.18
In The Palace Film Festival, Balchik Bulgaria 22.06.18
Anibar Animation Festival, Peja Kosovo 16.08.18
Filmfestival Kitzbühl Austria 20.08.18
FanChile Children's Film Festival Chile 05.09.18
FAB Festival of Animation, Berlin Germany 07.09.18
International Short Film Festival Drama Greece 16.09.18
AnimaSyros Animation Festival + Agora Greece 26.09.18
Ottawa Animation Festival Canada 26.09.18
Edmonton International Film Festival Canada 27.09.18
Vancouver International Film Festival Canada 04.10.18
Show Me Shorts Film Festival, Auckland New Zealand 06.10.18
Factual Animation Festival UK 08.10.18
Klik! Amsterdam Animation Festival Netherlands 10.10.18
Animage Festival, Recife Brazil 12.10.18
Warsaw Film Festival Poland 13.10.18
Sharjah Children's Film Festival UAE 14.10.18
Fano International Film Festival Italy 16.10.18
Milwaukee Film Festival USA 18.10.18
Animafilm Baku Animation Festival Azerbaijan 19.10.18
Tallgrass Film Festival, Wichita USA 17.10.18
Big Cartoon Festival, Moscow Russia 20.10.18
Szczecin European Film Festival Poland 24.10.18
Banjaluka Animation Festival Bosnia and Herzegovina 24.10.18
Panama Animation festival Panama 24.10.18
Mumbai Film Festival India 25.10.18
SPARK Animation Canada 25.10.18
Cinekid ScreeningClub (Market) Netherlands 26.10.18
Epic ACG Fest USA 27.10.18
Kuandu Animation Festival (KDIAF) Taiwan 28.10.18
Filem'on Children & Youth Film Festival Belgium 31.10.18
DOK Leipzig Germany 01.11.18
Chicago Children's Film Festival USA 01.11.18
St. Louis International Film Festival USA 02.11.18
New Chitose Airport Animation Festival Japan 02.11.18
Lublin Film Festival Poland 03.11.18
Internationale Kurzfilmtage Winterthur Switzerland 06.11.18
Cucalorus Film Festival USA 07.11.18
Duisburger Filmwoche doxs! Germany 08.11.18
Gdansk Animation Film Festival Poland 08.11.18
Tehran International Short Film Festival Iran 09.11.18
DOC NYC USA 11.11.18
Kasseler Dokfest Germany 14.11.18
Flensburger Kurzfilmtage Germany 14.11.18
Manchester Animation Festival UK 15.11.18
Animatic Animation Festival, Pamplona Spain 15.11.18
Foyle Film Festival, Derry Nor. Ireland 16.11.18
Breaking Down Barriers IFF, Moscow Russia 24.11.18
interfilm International Short Film Festival Germany 20.11.18
Blue Danube Film Festival Austria 24.11.18
Ajyal Youth Film Festival, Doha Qatar 27.11.18
Lobo Fest, Brasilia Brazil 27.11.18
Anchorage Film Festival USA 30.11.18
Los Angeles Animation Festival USA 01.12.18
London International Animation Festival UK 03.12.18
Sound & Image Challenge Macao Macao 05.12.18
Bogoshorts – Bogotá Short Film Festival Colombia 06.12.18
Animateka Slovenia 06.12.18
Istanbul International Short Film Festival Turkey 21.12.18
PPFAM Festival, Huntingdon Canada 19.01.19
Bamberger Kurzfilmtage Germany 21.01.19
Minimalen Film Festival, Trondheim Norway 23.01.19
La mida no importa / Size Doesn't Matter, Barcelona Spain 24.01.19
PequeFilms Children Film Festival, Galicia Spain 26.01.19
Rare Disease International Film Festival, Rome Italy 31.01.19
Rising of Lusitania – AnimaDoc Film Festival, Liverpool UK 01.02.19
Clermont-Ferrand Short Film Festival France 04.02.19
Providence Children's Film Festival USA 15.02.19
Fluxus Animation Festival, Zaandam Netherlands 16.02.19
ZOOM Film Festival, Zblizenia Poland 20.02.19
Cairo International Animation Forum Egypt 20.02.19
JEF Jeugd Film Festival, Antwerp Belgium 23.02.19
Miami Film Festival USA 03.03.19
Omaha Film Festival USA 06.03.19
Cinecran – European Festival Vannes France 07.03.19
SPE Media – Women's Film & Video Festival USA 07.03.19
Guadalajara International Film Festival Mexico 08.03.19
Kontrast Bayreuther Filmfest Germany 09.03.19
Athens Animfest Greece 14.03.19
Solé Tura Award – BrainFilmFest, Barcelona Spain 17.03.19
Kurzfilmwoche Regensburg Germany 17.03.19
Aubagne – Music & Cinema (FIFA) France 18.03.19
International Festival of Films on Art Canada 19.03.19
Fargo Film Festival USA 19.03.19
Landshuter Kurzfilmfestival Germany 20.03.19
Leiria Film Festival Portugal 20.03.19
World Film Festival, Tartu Estonia 22.03.19
Monstra Animation Festival, Lisbon Portugal 22.03.19
Animation Dingle, Kilkenny Ireland 23.03.19
Short Animated Festival FICAM, Meknes Morocco 26.03.19
NonStop Barcelona Animation Festival Spain 28.03.19
StyxX Queer Short Film Festival, Munich Germany 28.03.19
Underexposed Film Festival yc, Rock Hill USA 30.03.19
All Shorts Irvington Film Festival – As iff USA 30.03.19
Cinema Perpetuum Mobile, Minsk Belarus 31.03.19
AnimaKom Fest, Bilbao Spain 03.04.19
Monstronale, Halle Germany 04.04.19
Minneapolis St Paul Film Festival USA 04.04.19
Atlanta Film Festival USA 05.04.19
ClujShorts Romania 06.04.19
Reel2Real Film Festival for Youth, Vancouver Canada 07.04.19
Animocje Animtion Festival, Bydgoszcz Poland 07.04.19
Leeds Young Film Festival UK 08.04.19
La.Meko Filmfest Landau Germany 08.04.19
Arizona International Film Festival, Tucson USA 10.04.19
Filmfest Dresden Germany 10.04.19
Cinemi Cinemà Short Festival, Arezzo Italy 11.04.19
Ashland Independent Film Festival USA 11.04.19
Blon Animtion & Games Festival, Klaipėda Lithuania 11.04.19
Ismailia Film Festival Egypt 12.04.19
Capital City Film Festival USA 12.04.19
International Children's Rights Film Festival – ICRFF, Bursa Turkey 12.04.19
Ozark Foothills FilmFest, Locust Grove USA 18.04.19
Edoc, Quito, Guayaquil, Loja Ecuador 18.04.19
Sguardi – European Independent Short Film Night, Cles Italy 23.04.19
Longue vue sur le court, Montreal Canada 24.04.19
Cellu L'art Kurzfilmfestival Germany 25.04.19
Anifilm, Trebon Czech Republic 07.05.19
Maryland Film Festival, Baltimore USA 08.05.19
Short Film Festival Radio City, Valencia Spain 11.05.19
Fastnet Short Film Festival, Cork Ireland 22.05.19
Molodist Film Festival, Kiev Ukraine 25.05.19
VAFI & RAFI – International Children and Youth Animation Film Festival, Varaždin Croatia 27.05.19
Schollinale, Buxtehude Germany 30.05.19
Kloosterkino, Nijmegen Netherlands 01.06.19
Nhdocs – New Haven Documentary Film Festival, Yale USA 05.06.19
Altan Khalis International Film Festival Mongolia 05.06.19
Enfoque International Film Festival, Mayagüez Puerto Rico 06.06.19
New Jersey International Film Festival, New Brunswick USA 07.06.19
Huesca International Film Festival Spain 07.06.19
Festival of Nations, Attergau Weyregg Austria 07.06.19
Provincetown International Film Festival USA 12.06.19
Florida Animation Festival, Tallahassee USA 13.06.19
Doc Sunback Film Festival, Mulvane USA 13.06.19
Art Film Festival, Košice Slovakia 14.06.19
Todos Somos Diferentes – International Festival of Inclusion Short Film Chile 20.06.19
Savigny Animation Film Festival Switzerland 22.06.19
Japan Media Arts Festival Japan 24.06.19
FEST – FESTinha Film Festival, Espinho Portugal 25.06.19
Open World Animation Festival, Allentown USA 11.07.19
Sopot Film Festival Poland 13.07.19
CineFiesta Film Festival, Cagua Puerto Rico 19.07.19
Frozen Film Festival, San Francisco USA 20.07.19
Alpinale Short Film Festival, Dornbirn Austria 06.08.19
La Guarimba Short Film Festival, Amantea Italy 07.08.19
Shortynale, Klosterneuburg Austria 13.08.19
Bengaluru International Short Film Festival India 15.08.19
Imaginaria Animation Festival, Conversano Italy 19.08.19
Lviv Short Film Festival Wiz-Art Ukraine 19.08.19
TAFF Turku Animation Festival Finland 21.08.19
Nevada City Film Festival USA 23.08.19
307 Film Festival, Laramie USA 24.08.19
Animaze Animation Festival, Montreal Canada 29.08.19
Warsaw Animation Festival Poland 30.08.19
Kunstgriff Rolle Festival, Heide Germany 01.09.19
Carton Animation Festival, Buenos Aires Argentina 02.09.19
Shorts Mexico Mexico 04.09.19
Martha's Vineyard Film Festival USA 07.09.19
Off-Courts, Trouville France 09.09.19
Hexagon Film Festival, Grossetto Italy 09.09.19
Entretodos – Human Rights Short Film Festival of São Paulo Brazil 09.09.19
Animation Volda Norway 12.09.19
Cinema and You Festival, Mariupol Ukraine 12.09.19
Open Air Festival Loyola, Lille France 13.09.19
Pacific Meridian – International Film Festival of Asian Pacific Countries, Vladivostok Russia 14.09.19
Pentedattilo Film Festival Italy 19.09.19
DMZ DOCS South Korea 20.09.19
Seize the Film Uhvati Film Festival, Novi Sad Serbia 23.09.19
Biofiction, Vienna Austria 23.09.19
Bit Bang Animation Festival, Buenos Aires Argentina 25.09.19
Bolton Film Festival UK 01.10.19
Cinemaway, Lviv Ukraine 02.10.19
Woodstock Film Festival, New York USA 02.10.19
World of Film Festival Glasgow UK 03.10.19
Animatou, Geneve Switzerland 04.10.19
PLONS! Short Documentary Festival, Leeuwarden Netherlands 04.10.19
Animare Animation Festival, Forli Italy 04.10.19
Minikino Film Week, Bali Indonesia 05.10.19
Accessible Engelsiz Film Festival, Eskişehir Turkey 07.10.19
Anima Cordoba Animation Festival Argentina 09.10.19
Thessaloniki Animation Festival Greece 10.10.19
Santa Cruz Film Festival USA 11.10.19
Flyway Film Festival, Pepin USA 11.10.19
ISFFC International Short Film Festival Cyprus, Limassol Cyprus 12.10.19
Superfest Disability Film Festival, SF USA 12.10.19
International Queer Film Festival Hamburg Germany 15.10.19
Alexandre Trauner Art/Film Festival, Szolnok Poland 15.10.19
Kerry International Film Festival Ireland 17.10.19
Das Filmfest, Prague Czech Rep. 18.10.19
Satisfied Eye International Film Festival, London UK 18.10.19
Dublin Animation Film Festival Ireland 18.10.19
Imagine Science Film Festival, New York USA 18.10.19
Oska Bright Film Festival, Brighton Germany 23.10.19
Virginia Film Festival, Charlottesville USA 24.10.19
CRAFT Animation Festival, Yogyakarta Indonesia 28.10.19
Primanima Animation Festival, Pest Hungary 30.10.19
Rex Animation Festival, Stockholm Sweden 31.10.19
St. Cloud Film Festival USA 02.11.19
Kuki – interfilm Short Film Festival Germany 03.11.19
Yellowknife International Film Festival Canada 03.11.19
Norwich Film Festival UK 07.11.19
Arlington International Film Festival USA 07.11.19
Atlanta DocuFest USA 07.11.19
Klappe Auf! Kurzfilmfestival Germany 08.11.19
Kansas International Film Festival USA 08.11.19
Alcine European Short Film Festival, Madrid Spain 09.11.19
Arras Film Festival France 12.11.19
Weyauwega International Film Festival USA 13.11.19
Athens Digital Arts Festival Greece 13.11.19
Aaretaler Kurzfilmtage Switzerland 15.11.19
Feinaki Beijing Animation Week China 17.11.19
Filmfest Düsseldorf Germany 21.11.19
Animasivo Animation Festival, Mexico C. Mexico 27.11.19
Anilogue Animation Festival, Budpest Hungary 27.11.19
This Human World – Human Rights Film Festival, Vienna Austria 28.11.19
Kalpanirjhar International Short Fiction Film Festival India 03.12.19
KLEX Kuala Lumpur Experimental Film Malaysia 05.12.19
PAF – Festival of Film Animation and Contemporary Art, Olomouc Czech Rep. 05.12.19
Together Disability Film Festival, London UK 07.12.19
Bringing Human Rights to the people, short film contest // Concurso De Cortos Giza Eskubideak Herrira Spain 10.12.19
Linea d'Ombra Festival, Salerno Italy 17.12.19
JDCA Film Festival of Arts, Bhubaneswar India 07.02.20
Children's Film Festival Seattle USA 27.02.20
Krakow Film Festival Poland 31.05.20
Kiki Children's Film Festival, Tabor Croatia 09.07.20
Athens Digital Arts Festival Greece 10.07.20
Flipbook Film Festival, Skopje Macedonia 07.08.20
Zabut Film Festival, Messina Italy 24.07.20
Flickers' Rhode Island Film Festival USA tba
Cardiff Animation Festival UK tba
The Mange Un Poulpe Festival – Le MUP Canada tba
Health for All Film Festival, Geneva Switzerland tba
UnLonely Film Festival, New York USA tba
The Mange Un Poulpe Festival – Le MUP Canada tba
Awards:
– Together Disability Film Festival 2019: Kat Award for Best Animation
– Klappe auf! Festival 2019: 2nd Prize
– Animattikon Festival 2019: Best Animated Documentary
– Imagine Science Film Festival 2019: Scientific Merit Award
– Alexandre Trauner ART / FILM Festival 2019: Best Animation
– Kurzfilmtage Thalmässing 2019: 2. Horizonte-Sonderpreis
– Cinemaway Film & Media Festival 2019: Best Animation
– Biofiction Festival 2019: Runner-up Doc
– Shortynale 2019: Special Jury Prize
– Cinefiesta 2019: Best Animation
– Arizona International Film Festival 2019: Special Jury Award for innovative
– filmmaking
– Florida Animation Festival 2019: 1st place 2D, 1st place Independent Animation, 2nd place Best of Show
– Schollinale 2019: 3rd Place Best Short
– Cinema Perpetuum Mobile 2019: Best Animation
– Monstronale 2019: Best Documentary
– Aubagne Film Festival 2019: Goethe-Institute Marseille's Award
– Brain Film Festival 2019: Solé Tura Award
– Cairo International Animation Forum 2019: Best Experimental
– Bamberger Kurzfilmtage 2019: Best Animation
– Camgaroo Award 2018: Best Documentary
– Flensburger Kurzfilmtage 2018: Best Animation
– DOK Leipzig 2018: Audience Award
– Epic ACG Fest 2018: Best Achievement in Animation Directing
– Fano International Film Festival 2018: Best Animation
– Edmonton International Film Festival 2018: Programmer's Choice Award for International Short Documentary
– Anibar Festival 2018: Best International Animation
– Short Tiger Award 2018 by FFA
– FBW: besonders wertvoll (seal of approval: highly recommended)
Special Jury Mentions:
– Sguardi – European Independent Short Film Night 2019: Honorable Mention
– Todos Somos Diferentes 2019: Honorable Mention
– Atlanta Film Festival 2019: Honorable Mention
– Monstra Animation Festival 2019: Honorable Mention
– Landshut Short Film Festival 2019: Honorable Mention Documentary
– Rising of Lusitania – AnimaDoc Film Festival 2019: Honorable Mention Best Portrait
– Spark Animation 2018: Honorable Mention Best Animated Documentary
– Mo&Friese Hamburg Children's Film Festival 2018: Honorable Mention
– International Short Film Festival Oberhausen 2018: Distinction Ecumenical Jury
– RiverRun International Film Festival 2018: Honorable Mention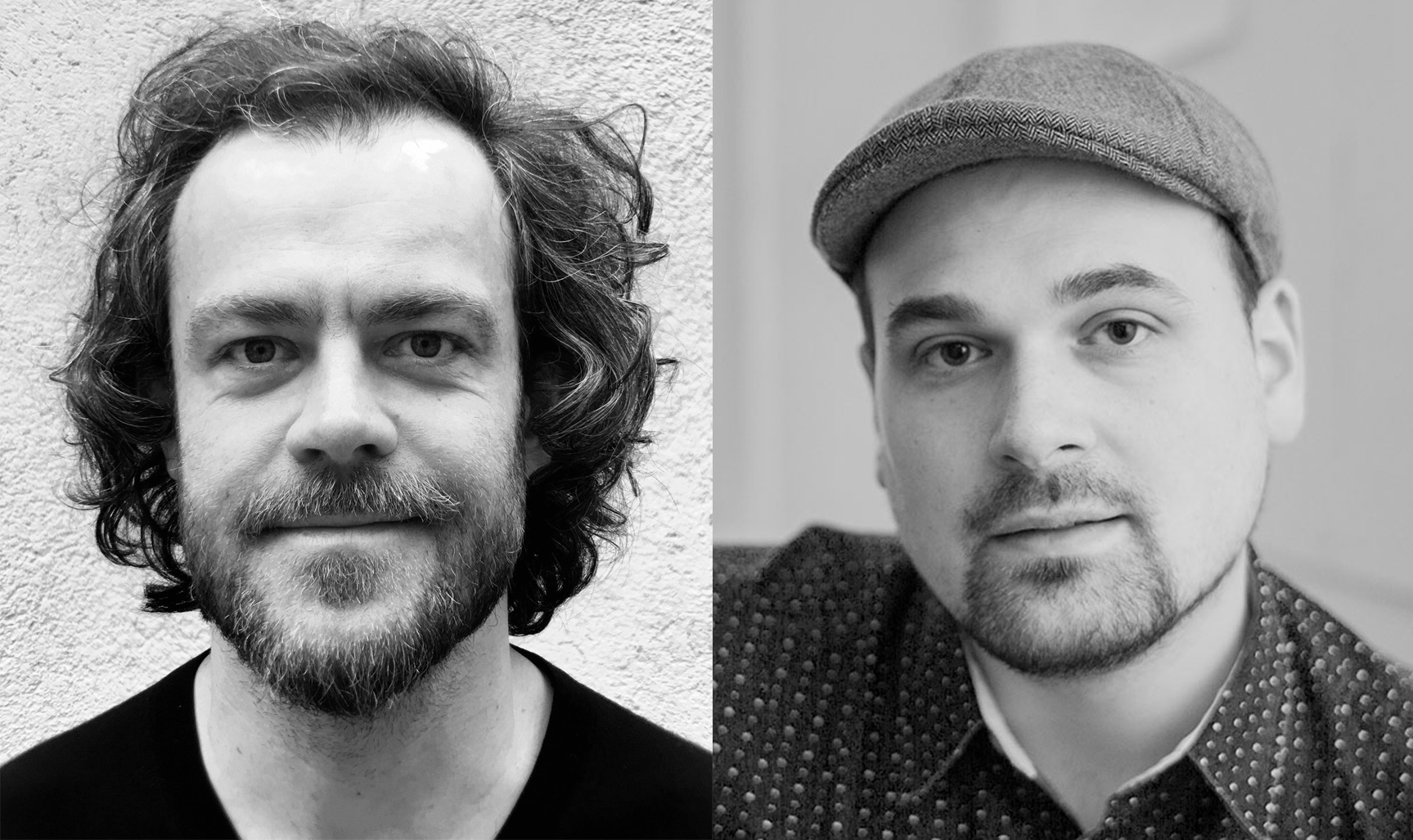 Frédéric Schuld, Valentin Riedl