Chatterboxing!
Adie Valavanis
2:55 | United States | 2020
Chatterboxing is a competitive sport with a strong resemblance to the original, with one key difference– instead of throwing punches, fighters shout words as loudly as possible, and physical manifestations of those words fly across the ring to strike their opponent. It's one of Derrick's first fights, and he doesn't seem to stand a chance against the longtime champion known as Zootaker. Zootaker's chosen words are all animal facts, while Derrick tells bad jokes. As Derrick beats the odds, the enthusiastic commentator, Brody, threatens to upend the whole fight with his own loud shouts of encouragement.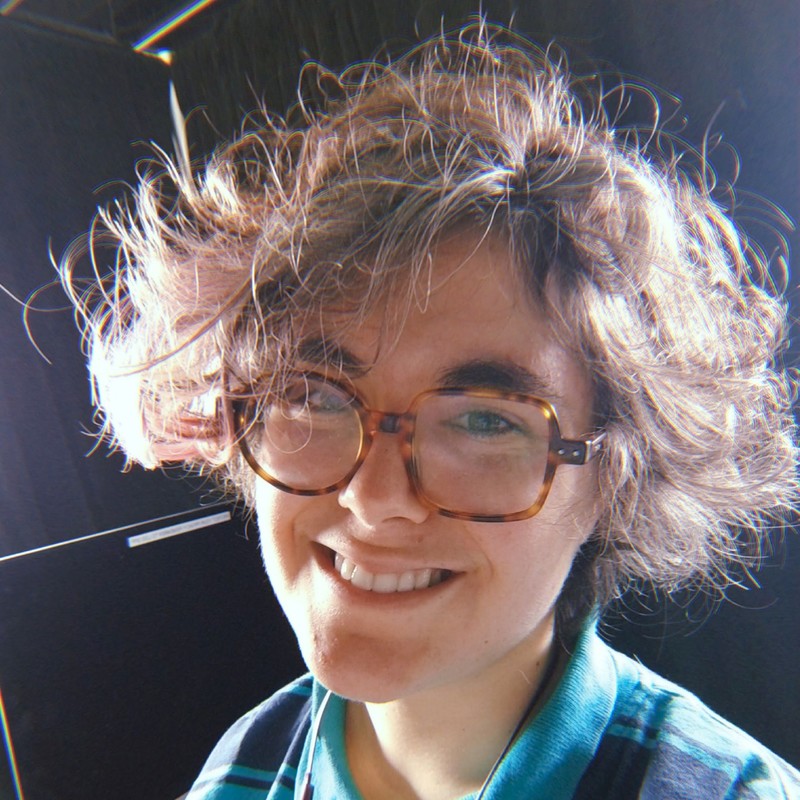 About Director
Adie Valavanis
Adie Valavanis is a student filmmaker from Sonoma, California. In 2017 she began attending College for Creative Studies in Detroit, Michigan, working towards a BFA in animation, where she produced this film. Outside of school, she's worked as a puppet fabricator and an ice cream scooper. She believes that both of these jobs reflect her fun and energetic style of filmmaking, and are a strong force of inspiration for this and other creative projects. She is set to graduate from CCS in 2021, after which she intends to go into the animation industry as both a storyboard artist and director.