Lursaguak. Scenes From Life | Lursaguak (Escenas De Vida)
Izibene Oñederra
12:00 | Spain | 2019

As Hélène Cixous said, we live in a time when millions of voles of an unknown species are undermining the conceptual basis of an age-old culture.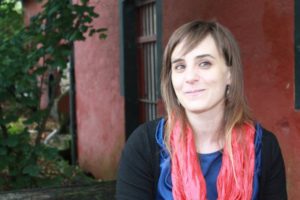 About Director

IZIBENE OÑEDERRA. Azkoitia, 1979. Doctora en Bellas Artes, es profesora en la EHU/UPV. Productora y realizadora de sus propias animaciones, también ha tomado parte en diversos trabajos colectivos. Sus animaciones han participado y han sido premiadas en numerosos e importantes festivales internacionales. Ha sido programadora de audiovisuales del grupo MAPA y ha impartido diversos talleres de animación y colaborado en deferentes medios de comunicación vascos.
2007 Hezurbeltzak, una fosa común 4,30 min. Animation
2008 Berbaoc 5 min. Animation (Collective)
2013 Hotzanak, for your own safety 5 min. Animation
2016 Kutxa beltza 5 min. Animation (with Isabel Herguera)
2016 Beti bezperako koplak 5 min. Animation (Collective)
2017 Areka 6 min. Animation (Collective)
2019 Lursaguak. Escenas de vida 12 min. Animation