The Days That (Never) Were | Los Días Que (Nunca) Fueron
Pedro Rivero, Kevin Iglesias Rodríguez
11:00 | Spain
Three characters are about to have the best time of their lives … until a strange phenomenon appears to interrupt everything.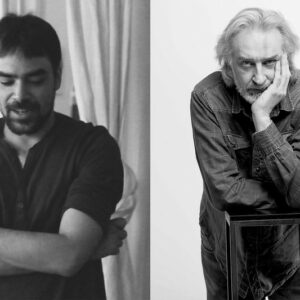 Pedro Rivero, Kevin Iglesias Rodríguez
Pedro Rivero, nominated for the Goya for Best Screenplay for "The Platform" (Netflix), winner of the Goya for Best Animated Feature Film for "Psiconautas", and for Best Short Film for "Birdboy". Director of "La crisis carnívora", first feature in flash. Kevin Iglesias, producer of "La Noche del Virgen", feature with 17 international awards, sold in 12 countries. Director of "Balance" or "Per un pugno di Azioni", and producer of "Au Pair" or "Lanbroa". Scriptwriter and producer of "Carnívoro" (Sitges and Clermont-Ferrand, 2022).