The World Within | Le Monde En Soi
Sandrine Stoïanov, Jean-Charles Finck
18:47 | France
While preparing for her first exhibition, a young painter commits so passionately to her creations that she loses touch with reality and descends into hallucinatory chaos. Confined in a clinic, she progressively rebuilds herself through painting and the daily observation of a squirrel under her window.
Screenings and Awards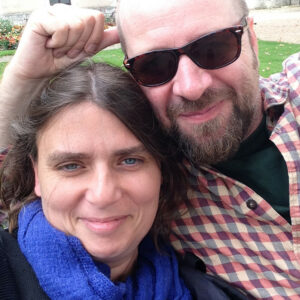 Sandrine Stoïanov, Jean-Charles Finck
Sandrine Stoïanov and Jean-Charles Finck are an artist couple who studied at the School of Fine Arts and have since contributed to many animated films and series, Sandrine as an animator and designer, Jean-Charles as a storyboarder, scriptwriter and director. "Irinka and Sandrinka" (2006) was their first film together.