Under The Dark Clouds
Kangmin Lim
3:27 | United States | 2020
Under the Dark Clouds is a 2D mixed-media fantasy animation about visiting a dream world. It uses digitally hand-drawn character animation with watercolor stop-motion and crayon drawings as a background. The Main character, Stra, tends to sleep when she wants to escape from reality. One of the main characters, Beddy, lets Stra enter a dream world, where Stra faces herself and accepts her depression. This film addresses the idea of self-acceptance, and how dreams reflect our unconsciousness.
SVA MFACA Virtual Thesis Presentation 2020
The Rookies 2020 Draft Selection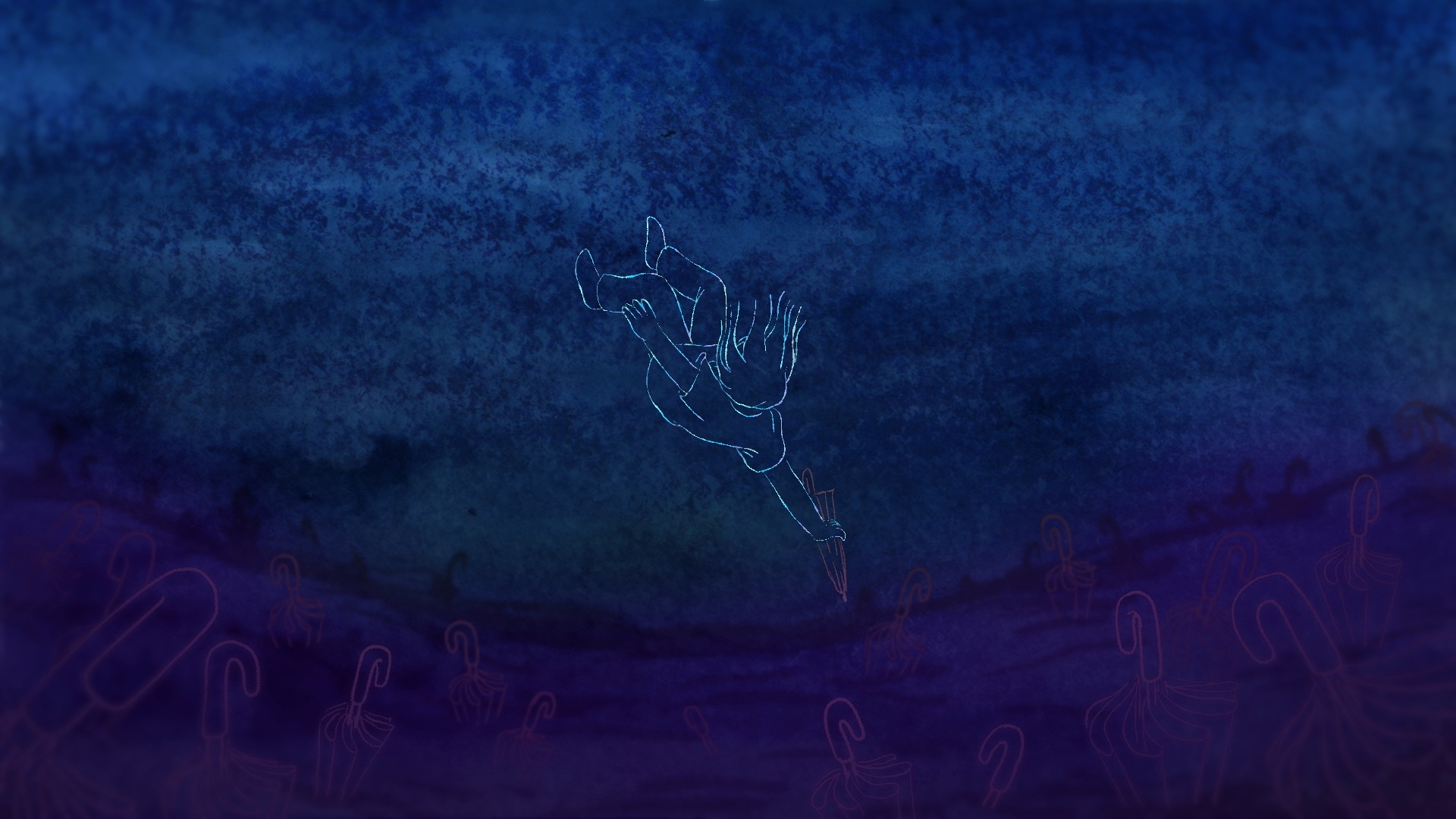 Kangmin Lim