Institut Francais – 21 October Friday 18.45
Ah, l'amour… every so often gives you hard times, and then gives you a kick. It is also the greatest feeling ever. And if to be loved, then only when you're accepted for who you are – let it be panda, a hen, a human or a samosa.
A curator's choice by Aneta Ozorek, an Artistic Director of Kaboom Animation Festival in Amsterdam, uncovers the beauty of love in all its forms and shapes. Sometimes deadly serious, sometimes nostalgic, and often with a characteristic absurd and black sense of humor.
The selection is recommended to be watched individually, in pairs, in threes and other most preferable combinations.
I [insert body part] you (2014)
Alex Goddard
1'5'' | United Kingdom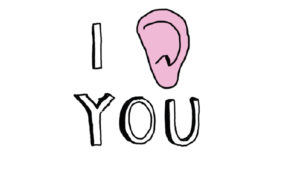 The sentiment of love is often associated with the heart, but why stop there? A romantic and odd ode to love.
__________________
Adorable (2018)
Cheng-Hsu Chung
5'43''  | Taiwan, United Kingdom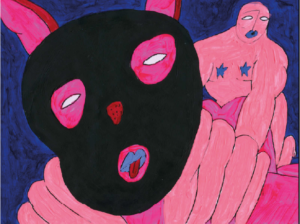 Love, Discriminations and Freedom! ADORABLE is an animated film about a journey of a queer person where he explores his sexuality and the queer community.
__________________
Howard (2010)
Julia Pott 
3'54''  | United Kingdom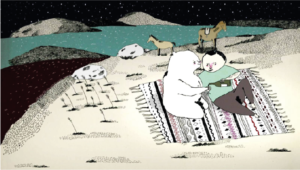 Do you remember when we met? You were brilliant, witty, gorgeous to look at…something's changed.
__________________
I Love Hooligans (2013)
Jan-Dirk Bouw
13'  | Netherlands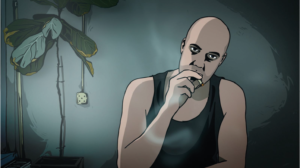 A football hooligan feels unconditional love for his club. However, being gay, he has to hide his identity in order to survive in the world so precious to him.
__________________
1325 kilometers 227 days (2021)
Gustavo de Almeida, Vítor Teixeira
5'06''  |  Brazil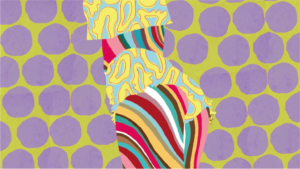 Vítor and Gustavo decided in january 2020 to be in a long distance relationship. The idea was to meet again every few months. Until COVID stopped them. This is the story of how they overcame the distance and the time through so much love and, mainly, Whatsapp voice messages.
__________________
Camille (2020)
Nathanaël Sonn
3'52'' | France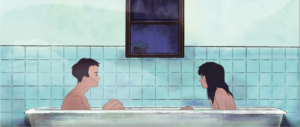 Camille is about to take a bath when she's approached by her alteregos. A talk with a person she should have become helps her understand doubts and issues related to one's identity.
__________________
Raymonde or the vertical escape (2018)
Sarah van den Boom
16'41'' | France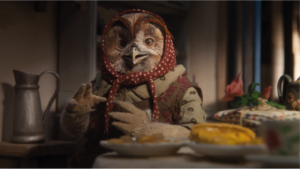 Raymonde is really fed up with peas, aphids, dirty panties and her kitchen garden to dig. After all, she would prefer sex, and love, and the immensity of the sky…
__________________
Between us two (2017)
Wei Keong Tan
5'03'' | Singapore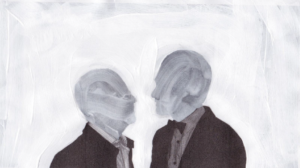 A gay son talks to his dead mother.
__________________
Sister and brother Soeur et frère (2012)
Marie Vieillevie
4'02''  |  France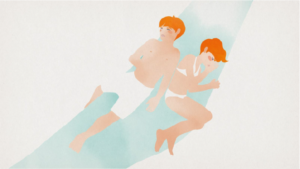 The story of a young girl and the very close friendship she has with her older brother.
__________________
Sandy (2013)
Joseph Mann
2'32' | United Kingdom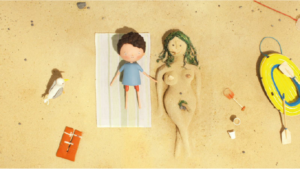 A day out to the seaside with sun, sand & beautiful bubblewrap sea! Just don't expect to return with your innocence intact…
__________________
Love triangle (2007)
Yasmeen Ismail
3'' |  United Kingdom 2007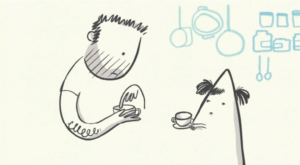 A young man struggles with the fact that that his girlfriend has unexpectedly changed shape. A witty and moving comment on contemporary fixation with size and shape.
[contact-form-7 id="15132″ title="2022 Kayıt EN"]