3:0
Piotr Ludwik
4:33 | Poland | 2019
Biblijna historia kuszenia Jezusa na pustyni opisana językiem animacji. Jezus i Diabeł jako archetypy bohatera pozytywnego i negatywnego stają naprzeciw siebie na pustyni; – Kto okaże się sprytniejszy, kto mocniejszy, a kto tylko "mocniejszy w gębie"? Wynik tego meczu jest już przesądzony – będzie 3:0. Animated, humoristic story of Jesus temptation on the desert. Jesus, as a typical hero stands against the Satan in the eternal battle between good and evil. Jesus must use all of his strength, sleight, and sense of humor, to defeat the enemy. Who's gonna be stronger, who's gonna be faster ? Seems that this match is already prejudged. The score will be 3:0.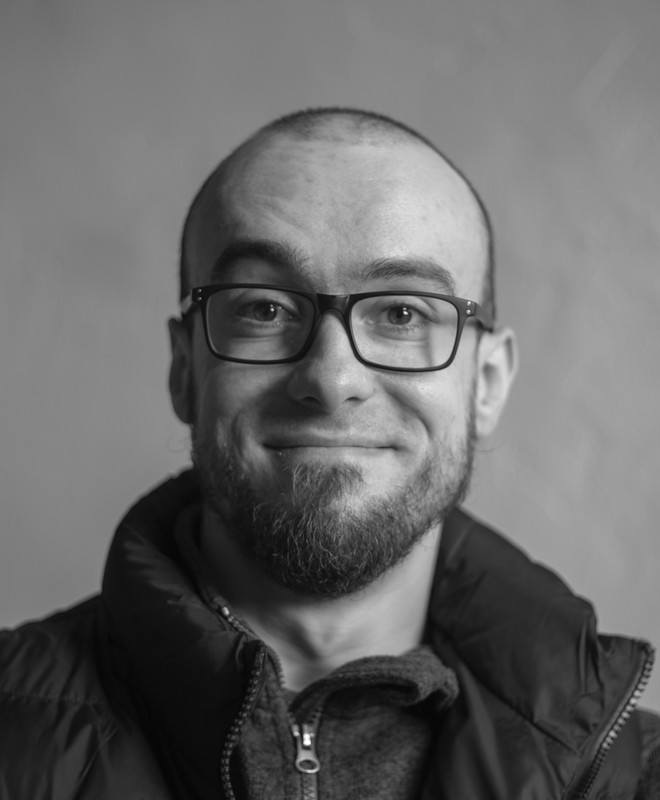 About Director
Piotr Ludwik
Piotr Ludwik. Przyszedł na świat w 1988 r. w Białymstoku. Przygodę z animacją rozpoczął filmem "Nie rób drugiemu, co tobie niemiłe" i nagrodą "Offowe odkrycie roku 2007". W 2013 r. we współpracy ze studiem Se-ma-for nakręcił film "On/Off" otrzymując główną nagrodę na festiwalu Corti da Sogni w Rawennie. W latach 2016-2018 związany ze studiem Trefl współtworzył serial "Rodzina Treflików". Równolegle pracując nad autorskim filmem "3 : 0", który ukończył cudem w 2019 r. Piotr Ludwik. Born in 1988 in Białystok. His adventure with animation began in 2007 by his first animated film "Do unto others as you would have others do unto you". The film won an award "Off film discovery 2007''. In 2013 his film "On/Off" won the main prize in Corti da Sogni festival in Italy. In 2016-2018 he was working on series entitled "Treflik family". In 2019 with support of heaven 🙂 he created his smallest, but the most important film "3 : 0".