Madrid 2120
José Luis Quirós, Paco Sáez
07:00 | Spain | 2019
Madrid 2120. Life in the big city has become a class struggle: up or down, that is now the difference. Nitrogreen, a highly unstable liquid capable of generating instant vegetation, is the most valuable contraband merchandise. In a failed distribution of the liquid a taxi driver is involved in the most important decision of his life.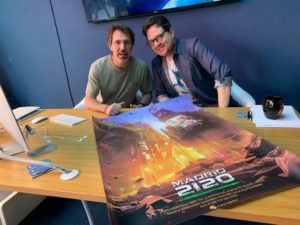 José Luis Quirós, Paco Sáez