One Constitution For All Syrians
Leo Rey, Toby Mory
05:00 | Germany
What has improved for the Syrian people after the UN-Resolution 2254 was adopted in December 2015? Nothing. And yet initiating a constitutional process is a suitable way to build a new and just state. In four short episodes – in English and in Arabic – commissioned by and conceived together with the European Center for Kurdish Studies key aspects of the issue are explored. What was defined in the UN Resolution? What is the role of the Syrian Committee meeting in Geneva and whose interests do they represent in the constitutional process? What is Syrian identity? A constitution is not a utopian dream, rather is THE answer for a new beginning together.
The entire series can be seen here in English and Arabic: https://one-constitution.org/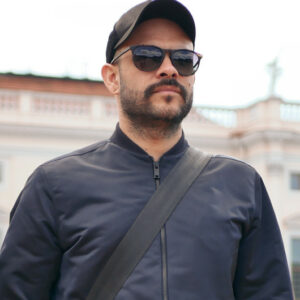 Leo Rey, Toby Mory (Co-Director)
Leo Rey was born in Bogota (Colombia) in 1979. He started his career as a graphic designer in Colombia and Spain. He later moved to Berlin to join the Goldener Westen team, where he currently works as a senior motion designer.
https://power-sharing-syria.ezks.org/
https://www.instagram.com/goldener_westen