Tsunami Girl
Leo Campasso, Carlos Balseiro, Antonio Balseiro
06:36 | Argentina
February 2010. On a remote island in the Pacific Ocean called Juan Fernandez, everyone slept in town. But a 12-year-old girl felt a tremor and warned of imminent danger.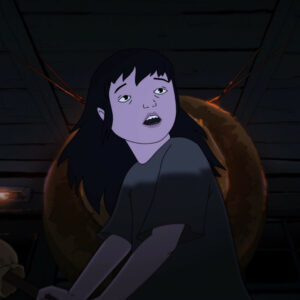 Leo Campasso, Carlos Balseiro, Antonio Balseiro
Leonardo Martin Campasso aka Leo Campasso is a renowned independent traditional 2D & 3D animation director, born in Buenos Aires, Argentina, in April 1988.
Throughout his extensive career in animation with more than 25 years of experience, he worked for major brands such as Cartoon Network, Disney, Nickelodeon, Fox, Google, Marvel, Coca Cola.
Well-known in important portals such as Cartoon Brew, Vimeo, Motionographer, Catsuka, he managed to position his name and introduce his personal animation style.
After 12 uninterrupted years since the creation of "Leo Campasso Studio", and thousands of 2d and 3d productions on the way, in 2021 he begins his new project called "Aura Studio" a new production company focused entirely on Content and Advertising.