Being with the Other
Özge Akarsu
3:23 | Turkey | 2020
EN: With the illusion of thinking of individuality as a concept about loneliness and disconnection, we often assume that we are unique and solitary individuals of modern society. Then, the "Other" appears to remind the plurality, the collectivity. "Being with the Other" plays with the notion of togetherness in an experimental, playful way. — NL: Het individu als een eenzame en losgekoppelde entiteit is een illusie die door de confrontatie met de ander doorprikt wordt. 'Being with the Other verkent op een experimentele en speelse manier het begrip samenhorigheid. — FR: Avec l'illusion de considerer l'individualité comme un concept de solitude et déconnexion, nous supposons souvent que nous sommes des individus uniques et solitaires dans la société moderne. Par conséquent, l '«Autre» semble rappeler la pluralité, la collectivité. «Etre avec l'autre» joue avec la notion de "vivre ensemble" de manière expérimentale et ludique. — TR: Çoğunlukla bireyselliği yalnız, bağlantısız bir kavram olarak düşünme yanılsamasıyla, modern toplumun eşsiz ve yalnız bireyleri olduğumuzu varsayıyoruz. Sonra birden karşımıza çıkan "Öteki" bize tekillik içindeki çoğulluğu, kolektiviteyi hatırlatıyor. Diğeri olmadan nasıl da var olamayacağımızı… "Ötekiyle Olmak" beraberlik, tekillik- çoğulluk gibi kavramlarla oynayarak, başkalarıyla olan etkileşimlerimizi, karşılaşmalarımızı, deneysel ve eğlenceli bir biçimde anlatmaya çalışıyor.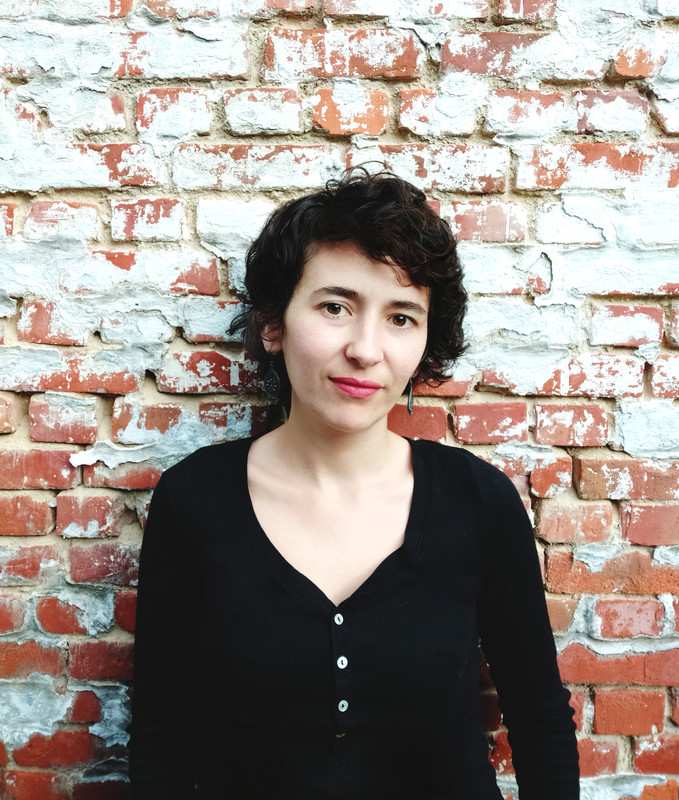 About Director
Özge Akarsu
Özge Akarsu was born and raised in Turkey. She currently lives in Belgium where she also studies animation film at Royal Academy of Fine Arts (KASK), in Ghent. Before starting studying animation, she achieved a bachelor degree in Law, specialized in Political Philosophy, in İstanbul. After three years of doing a PhD research on Spinoza and modernity at University of Antwerp, she got interested in animation and filmmaking which helps her to express thoughts, feelings, ideas, instincts that cannot be explained solely in words. — Türkiye'de doğup büyüyen Özge Akarsu, şu anda Belçika'da yaşamını sürdürmekte ve aynı zamanda Gent şehrindeki Royal Academy of Fine Arts'ta ''Animasyon Film'' okumaktadır. Bu bölümde okumaya başlamadan önce, lisans eğitimini Hukuk dalında tamamlayıp, lisansüstünde Siyaset Felsefesi'ne yoğunlaşmıştır. Antwerp Üniversitesi'nde Spinoza ve modernite üzerine yaptığı üç yıllık doktora eğitiminin ardından, animasyon ve film yapımına olan ilgisi; çoğu zaman kelimelerle ifade edilemeyen düşünce ve hislerin, içgüdülerin, sanatın ortaklaştırıcı, bütünleştirici yapısıyla daha etkili bir biçimde aktarılabildiğini hissetmesiyle başlamıştır. Filmography: -Emine, 2020, Experimental doc/fiction, 11'13 -Being with the Other*, Animation, 2020, 3'27 Selected to: * Cut to Ghent Film Festival *ANIMAFILM International Animation Festival -Territorium, Animation, 2019, 03′ 33