[:en]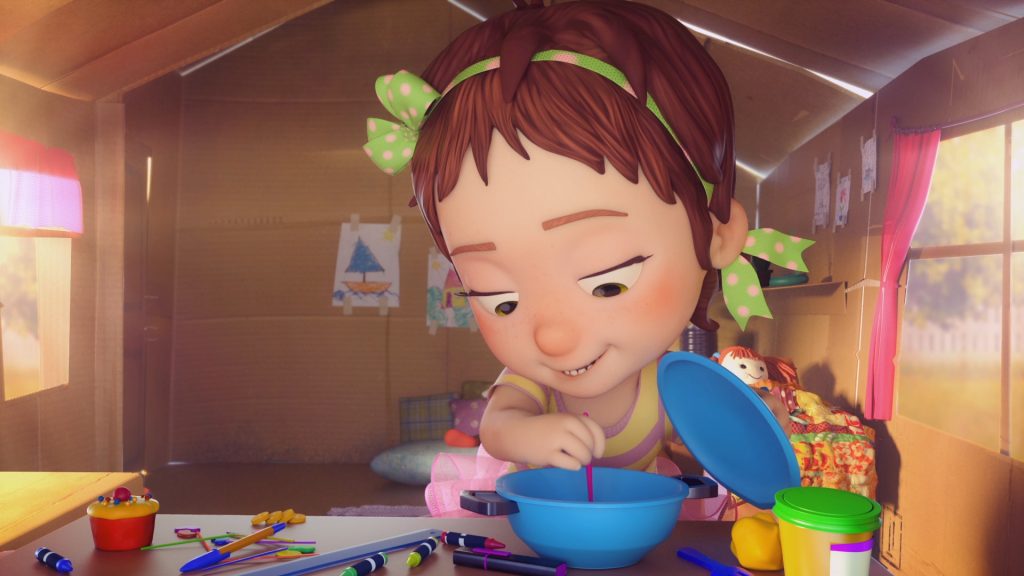 2017 |  03:24
Two little kids' playing house experience is getting darker while they are pretending…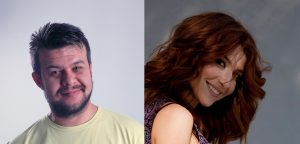 Directors
Cenk Köksal
Born in Istanbul, 1981. Graduated from Anadolu University Fine Art Faculty Animation Department in 2004.
First short film was "Talented Mr. Koksal" as graduation project in 2004.
Worked as storyboard artist, cel animator and clean-up artist in cartoon projects.
Later became 3d animator and animation director for Tv commercials.
Living and working in Istanbul since 2005.
Özgül Gürbüz
Currently while I am working for an Animation studio as a 3d character modeller and attending a master program in Bilgi University FTV (Film And Television) department. I'm taking courses about "screen-writing" "cinematography", "directing", "creative psychology" for developing my skills in addition to my animation background.
Up to the present I made my individual short films and participated a lots of international and local film festivals, and I got some awards.
CREW
Script: Cenk Köksal
Animation: Bora Şahin, Mervenur Ülcan, Güneş Göçmen, Seçkin Yalın
Producer: Cenk Köksal
Character Design: Özgül Gürbüz
Stage Design: Mustafa Gündem
Music: Matthias Steiner
Sound Design: Matthias Steiner
AWARDS
Seoul Guro International Kids Film Festival (Best Award)
The Monthly Film Festival (Best Animation)
Neum International Animated Film Festival (OSCE Human Rights Award)
8th Lions Shot Film Festival (Special Jury Award)
International Festival of Local Television (Prize Of The Mayor Of Spišská Nová Ves)
OFFICIAL SELECTIONS
Seoul Guro International Kids Film Festival
The Monthly Film Festival
Neum International Animated Film Festival
8th Lions Shot Film Festival
Internationa Festival of Local Television
Athens AnimFest
Trojan Horse Short Film Festival
Prokuplje Short Film Festival
XpoNorth
International Children's Right Film Festival
Anima Mundi 2017
Kayseri Golden Plane Film Festival
Golden Kuker International Animation Festival
Short Movie Club
Drunken Film Festival
Pacuca Film Festival
International Short Film Festival Detmold
MINIKINO FILM WEEK
Imaginaria
Animation Block Party
Short Of The Year
Tuzla Film Festival
DC Shorts Film Festival
Animation Cinema and Comics – Cartoon Club
28th annual St. John's International Women's Film Festival
AM Egypt Film Festival
Festival du film d'animation pour la jeunesse[:tr]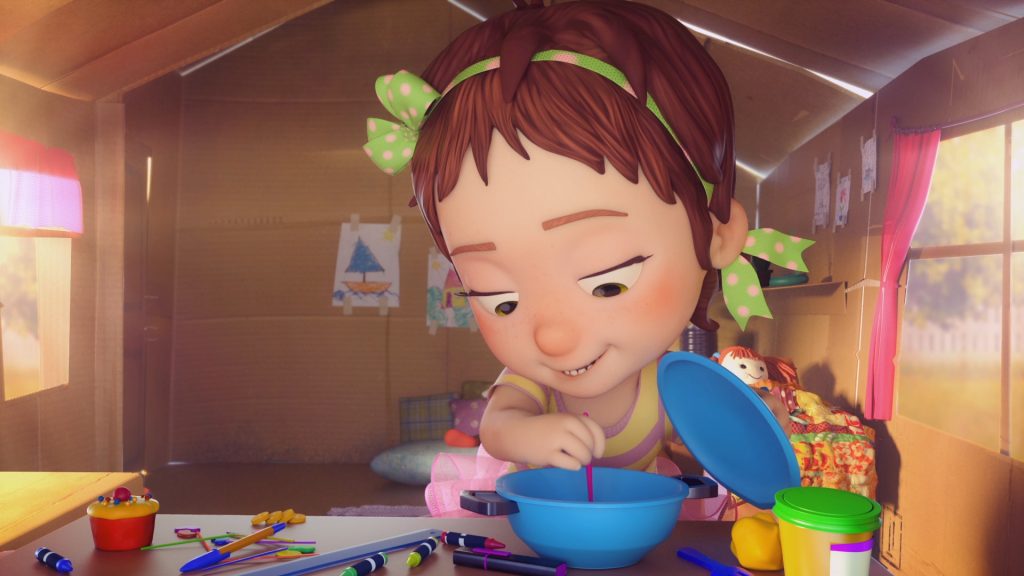 2017 |  03:24
Bir kız çocuğu kendi kendine evcilik oynuyordur. Oyuncaklarından yemekler hazırlar, sofrayı kurar.
Sonra bir oğlan çocuğu gelir, kız onu neşeyle karşılar. Yemeğe otururlar.
Ne var ki, çocuklar kendilerini oyuna kaptırdıkça, biz de hayatlarının daha karanlık yönlerine tanık oluruz…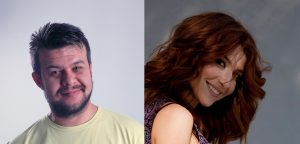 Yönetmenler
Cenk Köksal
1981'de İstanbul'da doğdu.
1999'da Anadolu Üniversitesi Güzel Sanatlar Fakültesi Animasyon Bölümü'ne girdi.
2002'den itibaren çizgi film projelerinde animatör ve clean-up sanatçısı olarak çalışmaya, bu sırada reklam filmlerine storyboardlar çizmeye başladı. Daha sonra 3 boyutlu reklam filmlerinde animatörlük yaptı.
İlk kısa filmi olan "Yetenekli Bay Köksal"ı hayata geçirdi ve 2004'te Animasyon bölümden mezun oldu.
2005'ten beri İstanbul'da ikamet etmekte ve çalışmaktadır.
Özgül Gürbüz
1980 yılında Eskişehirde doğdu.
2004 yılında Anadolu Üniversitesi, Güzel Sanatlar Fakültesi, Animasyon bölümünden mezun oldu.
2004- 2006 yılları arasında üniversitede 2 yıl Araştırma görevlisi olarak çalıştı.
2006 da animasyon sektöründe çalışmaya karar verdi ve Anima İstanbul Stüdyolarında karakter modelcisi olarak çalışmaya başladı.
2006'dan beri aynı şirkette çalışmaktadır.
EKİP
Senaryo: Cenk Köksal
Animasyon: Bora Şahin, Mervenur Ülcan, Güneş Göçmen, Seçkin Yalın
Yapımcı: Cenk Köksal
Karakter Tasarımı: Özgül Gürbüz
Sahne Tasarımı: Mustafa Gündem
Müzik: Matthias Steiner
Ses Tasarımı: Matthias Steiner
ÖDÜLLER
Seoul Guro International Kids Film Festival (Best Award)
The Monthly Film Festival (Best Animation)
Neum International Animated Film Festival (OSCE Human Rights Award)
8th Lions Shot Film Festival (Special Jury Award)
International Festival of Local Television (Prize Of The Mayor Of Spišská Nová Ves)
GÖSTERİMLER
Seoul Guro International Kids Film Festival
The Monthly Film Festival
Neum International Animated Film Festival
8th Lions Shot Film Festival
Internationa Festival of Local Television
Athens AnimFest
Trojan Horse Short Film Festival
Prokuplje Short Film Festival
XpoNorth
International Children's Right Film Festival
Anima Mundi 2017
Kayseri Golden Plane Film Festival
Golden Kuker International Animation Festival
Short Movie Club
Drunken Film Festival
Pacuca Film Festival
International Short Film Festival Detmold
MINIKINO FILM WEEK
Imaginaria
Animation Block Party
Short Of The Year
Tuzla Film Festival
DC Shorts Film Festival
Animation Cinema and Comics – Cartoon Club
28th annual St. John's International Women's Film Festival
AM Egypt Film Festival
Festival du film d'animation pour la jeunesse[:]