[:en]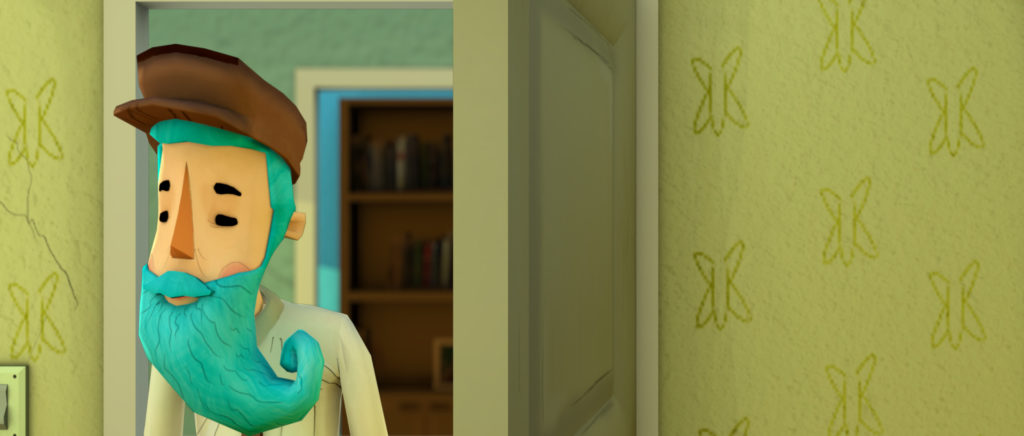 2017 |  04:53
A lonely man who lives and works at a train station for years, starts question his life and environment after a little mouse encounters his life. The mouse that becomes enemy for stealing his food, is perhaps the only living being who might be his true friend.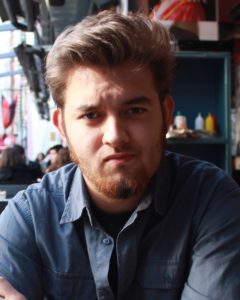 Director
Serdar Çotuk
He started to study Animation at Dumlupınar University in 2010 and graduated in 2014 with the top degree in the department. In the following time he made his short films "Line", "Flower", "Worker", "Stop", "Stairs", "The Station" and he has awards and special screenings with these films in national and international festivals. Presently, he is working in a corporate company as a character animator; also continues to show his success on his independent animation works and short films.
CREW
Script: Serdar Çotuk
Animation: Serdar Çotuk
Producer: Berat İlk
Character Design: Serdar Çotuk
Stage Design: Serdar Çotuk
Music: Ross Bugden
Sound Design: Serdar Çotuk
AWARDS
Great Message International Film Festival, En İyi Animasyon Ödülü – Hindistan 2017
OFFICIAL SELECTIONS
The International Festival of Animated Arts "Multivision", Finalist – 2017
3.Marmaris Kısa Film Festivali, Finalist – İzmir 2017
Balkans Beyond Borders Short Film Festival, Finalist – Belçika 2017
RoundGlass Samsara Environmental Film Festival, Finalist – Hindistan 2017
FROSTBITE International Film Festival, Finalist – ABD 2017
8th Underground Cinema Short Film Awards, Finalist – İspanya 2017
Barcelona Planet Film Festival, Finalist – İspanya 2017
Istanbul International Architecture and Urban Film Festival,Yarı Finalist – İstanbul 2017
Los Angeles CineFest, Finalist – ABD 2017
Les Films de la Toile, Finalist – Fransa 2017
Quito International Film Festival (FICQ), Finalist – İspanya 2017
8th Underground Cinema Short Film Awards, Finalist – İrlanda 2017
The Monthly Film Festival, Finalist 2017[:tr]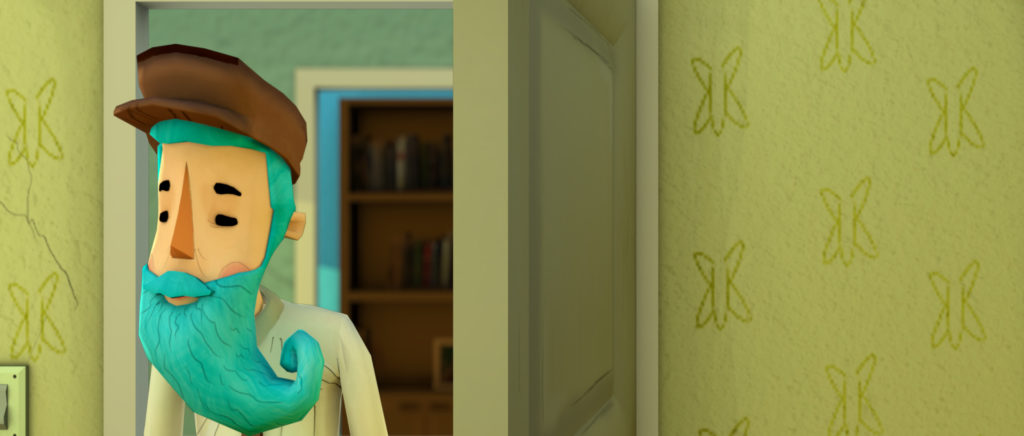 2017 |  04:53
Uzun yıllardır bir istasyonda yalnız başına çalışan ve orada yaşayan bir adam, hayatına bir farenin girmesi ile içinde bulunduğu durumu sorgulamaya başlar. Yiyeceklerini çaldığı için düşman edindiği fare, belki de yaşadığı hayatta onun dostu olabilecek tek canlıdır.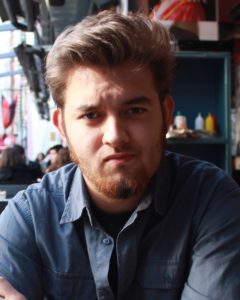 Yönetmen
Serdar Çotuk
2010 yılında Dumlupınar Üniversitesi Animasyon bölümünü kazandı ve 2014 yılında 1.likle mezun oldu. Sonraki yıllarda yaptığı kısa filmleri "Çizgi", "Frezya", "Emekçi", "Durak", "Merdivenler" ve "İstasyon" ile ulusal ve uluslararası yarışma ve festivallerde ödüller ve özel gösterimler aldı. Özel bir şirkette karakter animatörü olarak çalışmaktadır. Aynı zamanda başarısını bağımsız olarak kısa animasyon projelerinde göstermeye devam etmektedir.
EKİP
Senaryo: Serdar Çotuk
Animasyon: Serdar Çotuk
Yapımcı: Berat İlk
Karakter Tasarımı: Serdar Çotuk
Sahne Tasarımı: Serdar Çotuk
Müzik: Ross Bugden
Ses Tasarımı: Serdar Çotuk
ÖDÜLLER
Great Message International Film Festival, En İyi Animasyon Ödülü – Hindistan 2017
GÖSTERİMLER
The International Festival of Animated Arts "Multivision", Finalist – 2017
3.Marmaris Kısa Film Festivali, Finalist – İzmir 2017
Balkans Beyond Borders Short Film Festival, Finalist – Belçika 2017
RoundGlass Samsara Environmental Film Festival, Finalist – Hindistan 2017
FROSTBITE International Film Festival, Finalist – ABD 2017
8th Underground Cinema Short Film Awards, Finalist – İspanya 2017
Barcelona Planet Film Festival, Finalist – İspanya 2017
Istanbul International Architecture and Urban Film Festival,Yarı Finalist – İstanbul 2017
Los Angeles CineFest, Finalist – ABD 2017
Les Films de la Toile, Finalist – Fransa 2017
Quito International Film Festival (FICQ), Finalist – İspanya 2017
8th Underground Cinema Short Film Awards, Finalist – İrlanda 2017
The Monthly Film Festival, Finalist 2017[:]